Specialised Machine Repairs
We specialise in repairs, on site or in house. Every repair is different, but we always start them the same way- simple first. Check the simple things- spark, fuel, oil, air, exhaust, belts, fuses- because alot of the time the simple things are all that's wrong.
Whether it be a carburettor clean or a deck welding job, a diesel injector issue or a full engine rebuild, we do it all and we do it well.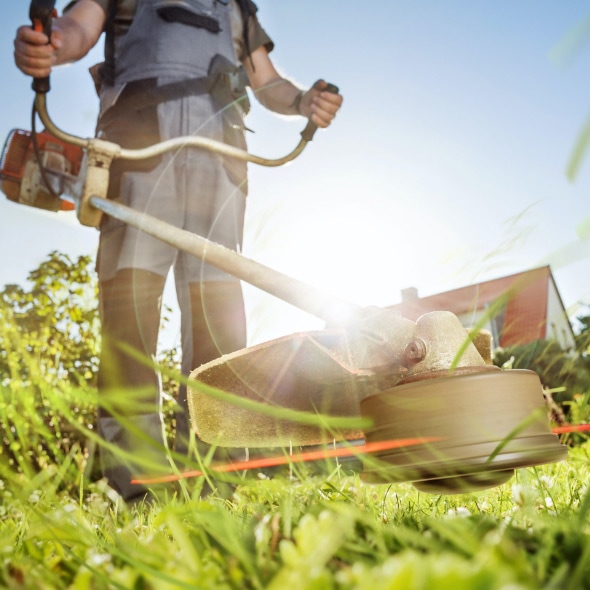 As we do for all our work, whether it be for Workshop based services or for our Mobile Service Units, we follow the following methodology:
Each service is different depending on the age and quality of the machine.
We service and repair the following Commercial and Domestic machines: Lawn Mowers (push and self propelled), Ride on Mowers, Chainsaws, Brushcutters, Water Pumps, Pressure Cleaners, Concreting Equipment (Trowells, Vibemotors, Vibeshafts, Portavibes, Concrete saws), Submersible Pumps, Generators, Compressors and Trailers.
A guide of what is involved in each service.
We are a service and warranty agent for Husqvarna Construction, Briggs & Stratton, Victa, Makita Outdoor Power Equipment, BAR Pressure Cleaners, Kawasaki Engines, Masterfinish Concrete Equipment, Flextool and Mikasa Civil Equipment, Dunlite and Yamaha Generators.
We also service many brands including: Honda, John Deere, Stihl, Shindaiwa, Walker, Rover, Masport, Cub Cadet, Atom, Hustler, Kubota, Toro, Bushranger, Maruyama, Efco, Oleo Mac, Kohler, Subaru, Wacker Neuson, Hoppt, Aussie Pumps.
Is your equipment mentioned above?
Get in touch to see how a service from SSER can get a bit more grunt into your machine.